What we have achieved so far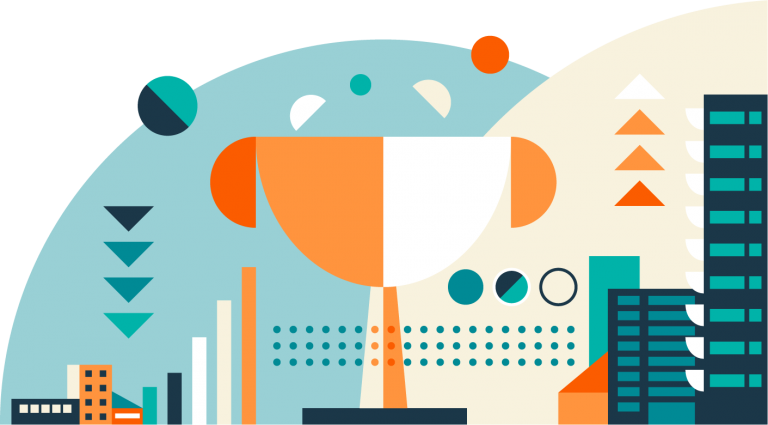 We were created in 2012 with the public assignment of managing the financial assets (loans and properties) that we acquired from the rescued banks and savings banks. Over these years of hard work, we have reduced the size of our portfolio of assets and we are still repaying the State-guaranteed debt. How many loans and properties have we sold? How much debt have we paid back? Below are the full details of what we have achieved.
€17,117 million: 34% of the debt amortised since 2012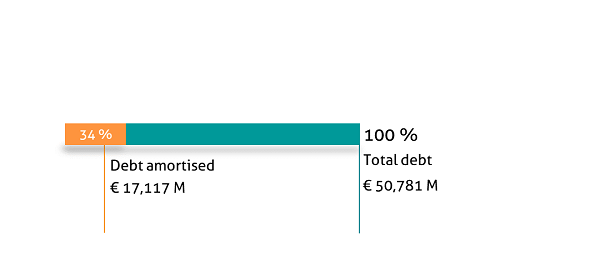 When we were created, in 2012, we needed €50,781 million to acquire the troubled assets of the rescued financial entities. These were developer loans (€39,438 million, 78%) and also properties (€11,343 million, 22%). We obtained that money through the issuance of senior debt, guaranteed by the State.
In nine years we have managed to repay €17,117 million of the debt, 34% of the initial €50,781 million.
43% of loans and properties liquidated since 2012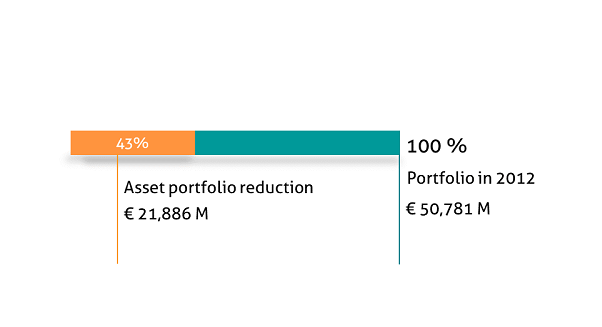 Our strategy is to generate income through the management and sale of the loans and properties we have in our portfolio in order to cancel the State-guaranteed debt. Each year we repay part of the debt with the cash from the financial year (income minus expenses incurred), while also reducing our portfolio of assets.
In nine years we have managed to reduce the total number of assets by €21,886 million, 43% of the initial €50,781 million.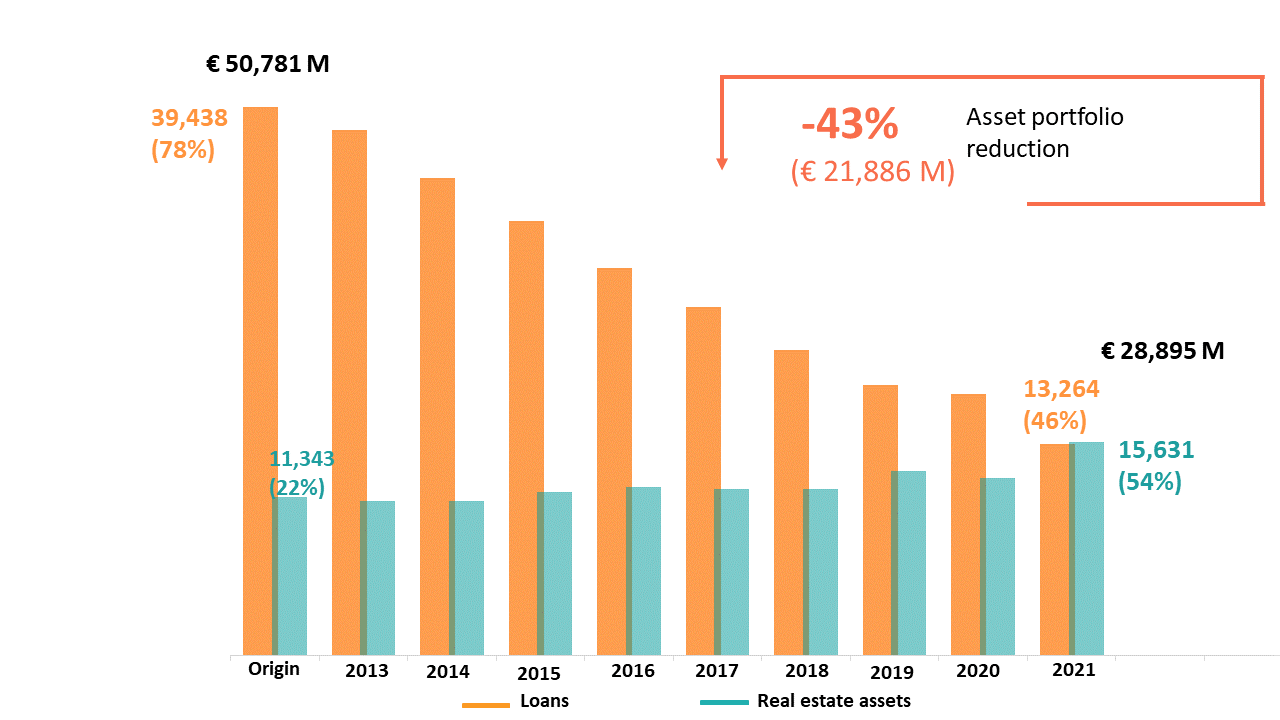 Our portfolio is becoming more liquid over time: fewer loans and more properties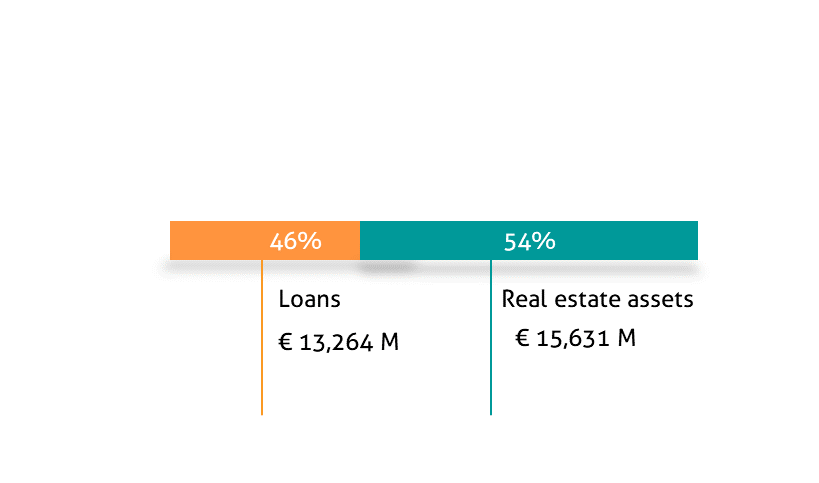 Our tasks are not immediate. The assets need to be managed one by one, carefully, in order to maximise their value and sell them at the right time. As the liquidation of the loans is slower and more complicated, we transform them into properties, mainly through enforcement and dation processes, since it is easier to sell a property than a loan.
In nine years we have accomplished a great challenge: to significantly reduce the number of loans in our portfolio.

We began with 78% of loans compared with 22% of properties and now those percentages stand at 46% and 54%, respectively.