Sareb reports 2020 revenue of €1,422 million, down 38% year-on-year due to the pandemic effect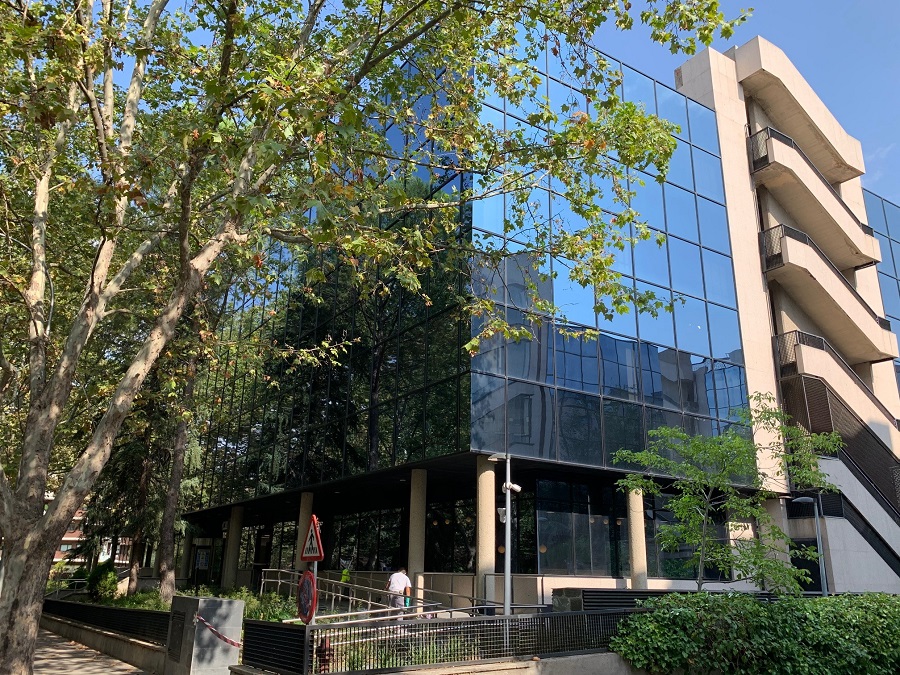 Sareb's revenue fell by 38% in 2020, coming in at €1,422 million at the close of the year. The company's annual accounts, approved by the Board of Directors earlier this afternoon, speak to a cautious sales strategy in a year when economic activity was hamstrung by the COVID-19 crisis, with a view to avoiding the heavy discounting observable in the market.

Of this figure, a loss of €567 million was attributable to NPL management activity: 40% less than the previous year due to the contraction of this market. Property management and sales produced a loss of €848 million, with revenue down 36% year on year. The performance of Sareb's real estate portfolio was buoyed by the ongoing resurgence in activity in the residential segment, where sales brought in a total of €641 million (down from €1,043 in 2019). This represents 76% of all income generated by this business stream. Almost all residential sales were to private individuals, with this market demonstrating more vigorous growth in H2 2020. Excluding institutional transactions completed in 2020 and 2019, residential sales dipped 8% year on year.In the land and commercial property markets, the slackening in sales was more prolonged. These assets generated income of €160 million, 35% less than in the previous year.
Sareb sold 12,111 properties in 2020, 28.5% fewer than in 2019. Of these, 10,359 were owned by the company itself, whereas 1,752 were listed as collateral for developer loans.

To comply with its mandate, Sareb must divest all assets at market prices, regardless of the impact on its own accounts. By the end of the year, its portfolio had accumulated capital losses in excess of €9,100 million. The profile of assets transferred in 2020 was broadly reflective of the portfolio as a whole, leaving Sareb with a gross trading margin of €160 million – down 65% on the previous year. This slimmer margin was offset by lower management costs, resulting in a net loss of €1,073 million, consistent with the company's pre-pandemic forecasts.

Neither the losses incurred nor the ensuing capital resource use have any bearing on Sareb's capacity to pursue its divestment mandate or meet its payment commitments – it can continue operating without disruption even in the event of a negative equity balance.
Repayment of debt underwritten by the Treasury

Sareb paid down €179.8 million of senior debt in 2020, despite a slump in revenue and mid-year projections indicating that further debt reduction would not be feasible.

This means that Sareb has now repaid 31.2% of all debt issued at the time of its founding, amounting to a total of €15,863 million. Sareb's President, Jaime Echegoyen, commented, "our objective is to work continuously to minimise the impact of this debt on public finances, without neglecting our divestment mandate nor our commitment to partner with local authorities to provide social housing".

After eight years in operation, the company has reduced its portfolio by 37.3%, taking it to a value of €31,800 million. Non-performing loans, which require a more complex management approach than real estate assets, have been slashed by 57%.

At the Annual General Shareholders' Meeting in May, Sareb's board of directors will vote on the approval of the annual accounts and the 2020 management report and it is expected that it will provisionally agree to convert €1,430 million of subordinated debt to equity.
"It was a tough year, but we remained focused on preserving the value of our assets, revising our revenue expectations to avoid engaging in the level of discounting demanded by the market, particularly with respect to land sales and non-performing loans. Sareb made the best of 2020 by moving to streamline costs and expand our non-institutional sales capacity, at a time when the economic outlook was clouded in uncertainty," commented Sareb's CEO, Javier García del Río.
Sareb's strategy to boost efficiency and forge ahead with its business plan

As 2020 progressed, Sareb introduced a number of measures that have led it further towards its goal of transforming its balance sheet. The company vigorously pursued a legal restructure of its NPL portfolio and secured DIL agreements with debtors. Thanks to these efforts, despite the legal system grinding to a standstill for several weeks, it was able to add 22,853 new properties to its portfolio, representing a total value of €2,116.8 million. This figure equates to year-on-year growth of 13.4%.
Meanwhile, Sareb successfully finalised its restructuring exercise, with Javier García del Río appointed as CEO in October.

It also launched a new efficiency plan aimed at optimising its cost structure. Sareb trimmed 8% off its operating costs in 2020, bringing the total to €609 million. This was mainly attributable to a 31% fall in sales marketing costs due to the drop-off in activity and to a 25% reduction in structural costs. On this point, it is worth highlighting that the company has relocated its headquarters to one of its own properties, achieving projected savings of over €14 million in the period to 2027.

Furthermore, Sareb's senior management team agreed to forego performance-related pay for 2019, 2020 and 2021, while the company's president took a fixed salary reduction of 15%, effective from November 2020. In October, the Annual General Shareholders Meeting approved a 15% cut in basic compensation for all non-executive directors.
Responsible management and value creation

Throughout 2020, Sareb worked consistently on a number of fronts to raise the value of its portfolio. By 2027, it plans to have invested approximately €3,200 million in new development and land management projects. Ultimately, this activity is expected to generate additional sales revenue of around €1,500 million.

Highlights of its new development programme include a major rehabilitation and regeneration project on the site of the former Virgen de los Reyes cotton mill in Seville, where Árqura homes – a Bank Asset Fund (FAB) 90% owned by Sareb and the investment vehicle for most of its property development projects – is set to build 919 new homes. Approximately half of these units will be designated as social housing. This transformative scheme, the outcome of a public–private partnership, is one of the most ambitious new-build social housing projects currently underway in the city of Seville. It is one of 50 land development projects being pursued by Árqura Homes, a list that includes what has become known as the Repsol site in Malaga, Colegio Peleteiro in Santiago de Compostela, Valdemoro in Madrid, Valdefierro in Zaragoza and Carretera de la Sierra in Granada.
Renewed commitment to social housing

Sareb has continued to deepen its commitment to its role in expanding the social housing stock. In 2020 alone, it agreed to make 550 properties available to local authorities on a temporary basis for use as affordable rental housing.

Between 2013 and 2020, the company entered into 13 agreements with regional governments and 27 with city councils, committing to deliver a total of 3,032 units to local authorities.

Sareb's social housing stock was established in 2013 with 2,000 homes, growing to 4,000 in 2015 and 10,000 in 2020. It now extends to around 15,000 properties, after accounting for an expansion in the company's social housing programme that received the green light from the board of directors in February 2021. This move follows the signing of a new protocol with the Ministry of Transport, Mobility and Urban Agenda (MITMA) and the Ministry of Economic Affairs and Digital Transformation (MINECO). The initiative will allow city councils and regional governments to seek financing from MITMA for the purpose of assembling a social housing stock.

Also in the 2013–2020 period, Sareb concluded 721 direct agreements for the provision of affordable rental housing to vulnerable tenants. A further 479 cases were under consideration at the close of 2020.

its founding, Sareb has entered into five sales agreements (representing a total of 201 residential units) with local authorities keen to bolster their social housing stock by purchasing its apartments.
Appendices
2020 financial information