Sareb and the role it plays in social housing
Affordable social housing
Sareb was created in 2012 with a mandate to divest the assets it received from the savings banks that had been bailed out by FROB in order to repay the debt guaranteed by the Spanish state. In 2022, the principles of sustainability and social impact were added to this mandate. As a result, the Company has been able to roll out initiatives targeting affordable social housing and incorporate new practices designed to ensure its assets are managed in a way that positively benefits society and the local community.
Close collaboration with Public Authorities
Ever since it was founded, public service has been at the heart of Sareb's stated mission, with its primary goal being to reduce the cost of the financial crisis by divesting the most problematic assets inherited from the former savings banks and their subsidiaries. This commitment with the Public Authorities has grown and become stronger as the years have gone by.
A number of city councils and autonomous regions have been able to increase their social housing portfolios thanks to the property acquisition deals signed with Sareb.
Following on from this, Sareb has gone one step further in 2023 and created a list of almost 21,000 homes that could be made available and acquired by the authorities in the short term for use as affordable social housing.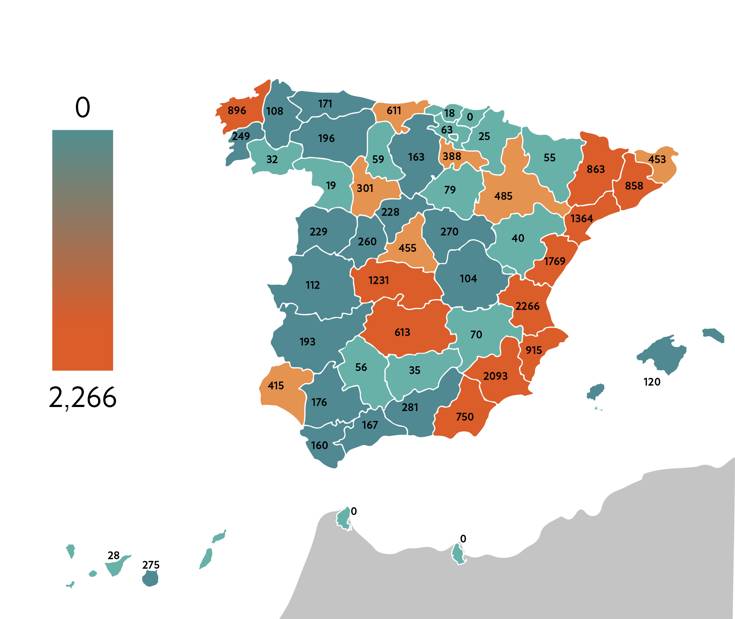 Sareb is also currently managing close to 2,000 homes under agreements signed with autonomous regions and city councils.
Main agreements signed wtih autonomous regions
| | |
| --- | --- |
| Autonomous regions | Signed homes |
| Cantabria | 40 |
| Castilla y León | 100 |
| Cataluña | 930 |
| Galicia | 10 |
| La Rioja | 34 |
Main agreements signed wtih city councils
| | |
| --- | --- |
| City councils | Signed homes |
| Barcelona | 200 |
| Calafell | 58 |
| El Vendrell (Tarragona) | 20 |
| Gandía | 25 |
| L'Ametlla del Vallés | 35 |
| Lleida | 60 |
| Manresa | 40 |
| Murcia | 54 |
| Sabadell | 80 |
| Sagunto | 25 |
| San Sebastián de los Reyes | 9 |
| Santa Coloma de Gramanet | 220 |
| Santander | 6 |
| Sevilla | 15 |
Social rental housing and integration into the jobs market
After adding the concepts of social impact and sustainability to our divestment mandate, in 2022 Sareb began to roll out a new management model for the vulnerable families renting our properties.
Sareb offers households that are classed as vulnerable the possibility of signing a social rent. In doing this, the families agree to participate in a social and employment support programme that is specifically designed to help overcome social exclusion.
This support programme is key for the financial sustainability of the social rental housing portfolio and has been devised in collaboration with professionals who are experts in managing vulnerability, allowing us to apply objective and standardised criteria for identifying which families qualify for the programme and rolling out a jobseeking programme for household members who are old enough to work.
This management model developed by Sareb is based on a close collaboration with local Public Services and by the end of March 2023, 2,000 social rents had already been signed thanks to the programme.
Land for public services and social housing
As well as homes, Sareb has a large land portfolio that it has also made available to Public Authorities for developing essential public services, such as hospitals, or facilities for the justice system.
This year at Sareb we are working with PWC on a project that we have code-named Viena and through which the land in our portfolio will be used to build housing via a public-private collaboration model. The plots of land are set across more than 110 locations, where there is both a need and a demand for affordable social housing and where up to 10,000 homes could be built. Our portfolio would allow us to make new plots land of land available and bring this figure up to 15,000 units in the future.