Echegoyen voluntarily steps down as Executive Chairman of Sareb, after seven years in the role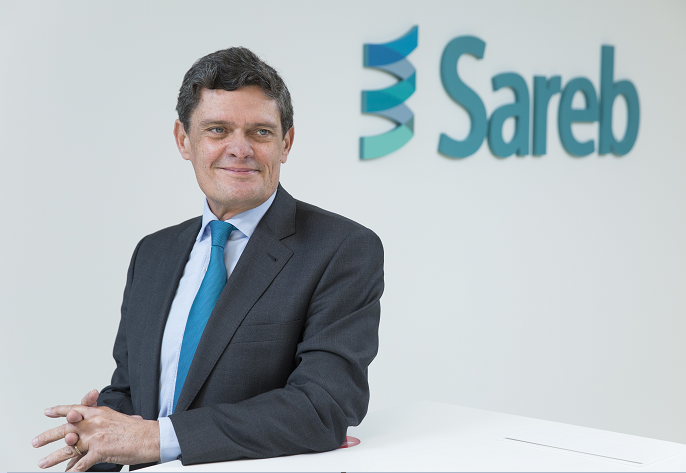 Jaime Echegoyen, the Executive Chairman of Sareb, today informed the company's Board of Directors of his intentions to stand down for personal reasons, after seven years in the role. Echegoyen will remain in his post until his successor is chosen after the next shareholders' meeting, which is due to take place at the end of May.
Following the Executive Chairman's decision, the Board has decided to nominate the current CEO Javier García del Río, who joined the company in February 2020.
In response to the decision, the Board members unanimously thanked Jaime Echegoyen for the dedication, commitment and honesty with which he has carried out his role over the past seven years, "which enabled the company to make responsible steps towards its objectives, contributing to the recovery of the real estate sector and allocating a share of its portfolio to supporting social initiatives". They also highlighted how he dealt with "major challenges, complex demands and intense workloads, which he faced with unwavering dedication and commitment, directly resulting in huge achievements and successes, allowing Sareb to play a crucial role in renewing confidence in the wake of the financial crisis".
Jaime Echegoyen joined the company as CEO in March 2014 and was appointed as Executive Chairman one year later. He had previously spent many years working in the finance sector, starting out at Bank of America, before taking on senior roles as CEO of Bankinter (2002- 2010) and Chairman of Barclays in Spain and Portugal (2011-2013).
Under his leadership, Sareb has managed to transform its portfolio via a series of initiatives to generate added value, such as developing properties and completing unfinished construction projects. The company has also developed a strategy of forging alliances with Public Authorities to promote social housing, committing a total of 15,000 homes.
In the words of the Executive Chairman, "Sareb was created to take on a truly formidable task, but with a great deal of support, particularly from its shareholders, directors and employees, we have managed to clean up the finance sector, reactivate the real estate sector and boost the value of a portfolio that was inherently generating enormous losses ".
In the eight years since its inception, Sareb has produced almost €28,000 million in revenue, thanks to its management of NPLs and the sale of some 120,000 properties. The company has reduced its initial portfolio by 40 percent and cancelled 31 percent of the debt issued. The contributing banks have directly received almost €2,800 million from Sareb.
"There is still a long road ahead, but I am convinced that in this new era, under Javier's capable leadership, Sareb will continue to work with the drive, enthusiasm and firm commitment needed to reduce the cost to the taxpayer", Echegoyen added.
Javier García del Río joined the company in February 2020 and was named CEO just a few months later. He qualified as an Industrial Engineer at the Higher Technical School of Engineering in Seville, and benefits from an extensive track record in recovering and adding value to NPL and property portfolios. After starting his career in the aeronautical and consultancy sectors, he went on to serve as Managing Director of Solvia and Deputy Managing Director of Banco Sabadell, which he joined having previously worked for Caja de Ahorros del Mediterráneo (CAM).
He is likely to be appointed in the last week of May. The position of CEO will be eliminated.