Sareb appoints three new board members to complete its Board reshuffle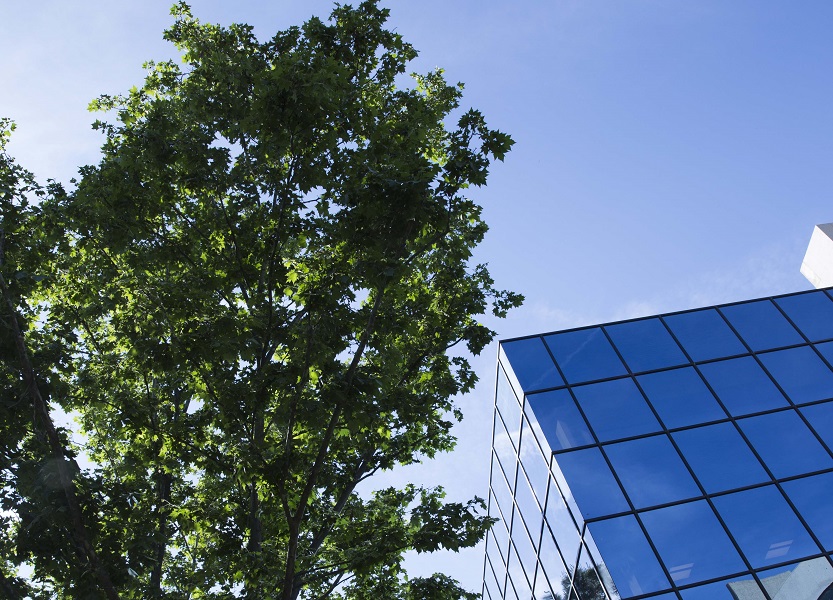 Sareb's Board of Directors has proposed the appointment of Carmen Allo as an independent board member and Julián Navarro as a proprietary director representing FROB, the Spanish Executive Resolution Authority (formerly known as Fund for Orderly Bank Restructuring). A further new appointment to the Board is the current Finance and Corporate Director, Leopoldo Puig, who will shortly be taking over the role of Company CEO. These appointments, which are scheduled for approval at the upcoming General Shareholders' Meeting, mark the end of Sareb's Board reshuffle ­– a board that will now comprise a total of nine directors, three of these independent.
The Company continues to adapt its operations to its new shareholder structure, in which FROB has a 50.14% holding. In this regard – and within the framework of the provisions set out in Royal Legislative Decree 1 of 18 January 2022 which established a new payment system for senior management, in line with the rules in place at public companies – the Company is set to submit a proposal for the implementation of a new board member remuneration policy at the Shareholders' Meeting.
Under this new remuneration policy, the total amount paid to board members will be 40% lower than the figure approved in 2021. This is due both to the reduction in the number of board members, with nine members sitting on the new Board of Directors compared to 14 last year, and the implementation of the new remuneration system.
The new policy sets out a maximum salary of €189,000 in fixed payments for executive directors, more than 40% lower than the limit established in the Company's previous remuneration system. In addition, Board members will receive remuneration of between €40,000 and €70,000 depending on the position they hold in the various committees that support the work carried out by the Board, and on the duties they perform on those Committees.
After the next Shareholders Meeting, Sareb Chairman Javier Torres will propose the current Finance and Corporate Director, Leopoldo Puig, as the Company's future CEO, with the mandate to continue driving the Company's orderly divestment, while fully respecting the principles of a sustainability and social commitment.
Leopoldo Puig, a Bank of Spain inspector who is currently on leave, joined Sareb from FROB in 2020. Since then, he has been responsible for the areas of finance and aspects relating to people, processes and technology. During his time at Sareb, Puig has steered the implementation of a new management control model focused on efficiency and cost savings and has worked on adapting the Company's structure to its current business strategy – aimed at non-institutional property sales. He has also worked on generating value for the portfolio by introducing activities such as real estate development and has also played a key role in designing Sareb's new operational model.
For Chairman Javier Torres, "this is excellent news for Sareb, as the Company will benefit from Leopoldo's experience and expertise to continue successfully delivering on our mandate, and in doing so maximise both the recovery of the aid received and the social performance of our housing portfolio".
The appointment of Carmen Allo and Julián Navarro as members of the Board will bring two professionals with tried and tested experience and technical expertise in real estate and finance to the Company's executive decision-making body.
Carmen Allo boasts more than 20 years' experience in the finance sector, having held a range of positions in various financial institutions, both in Spain and internationally. Carmen is currently an independent director of Edreams Odigeo and Construcciones y Auxiliar de Ferrocarriles (CAF) and has been appointed Chairwoman of the Audit Committee at both companies. She is also Chairwoman of the Investments Committee at Crisae Private Debt.
Julián Navarro has worked in the real estate and finance sectors for 30 years. Until 2021 he was Global Business Director at the doValue Group, having previously spent six years as Managing Director of Altamira Asset Management. He has also been a member of the Management Board at Tinsa, and has held senior positions at Citibank España and Banque PSA Finance.
Sareb has also continued to update its hiring and recruitment procedures – already guided by principles of transparency, independence and free competition – in order to bring them into line with the requirements introduced under Spanish Public Sector Contracts Act 9/2017.
Launch of a new rental housing model, offering social and employment support to 10,000 families
Sareb continues to move forward with its sustainability strategy and extend its commitment to society, having recently designed a new management model for the vulnerable families who are currently renting its properties, helping them to avoid social exclusion by applying a sustainable financial and social solution.
This new scheme will gradually be rolled out over the coming months by a management team specialising in mediation and rented social housing. The aim is to gradually work through the circa 9,800 families already living in Sareb's homes, who might be entitled to a social or affordable rent.
Along with this social and affordable rental housing, the company will also arrange a social support programme and an ongoing employment plan, working in collaboration with local vulnerability management experts, who will bring a personal approach and interact with people directly. The management team will work closely with the competent administrative bodies.
This initiative forms part of Sareb's ongoing work in the area of social housing, which includes transferring or selling properties to public authorities, as well as managing its own social housing stock. The company has already managed to secure direct rental agreements with 1,115 families.
Sareb has committed to assigning up to 15,000 homes to regional and city councils, with public authorities already claiming 3,300 of these to date.
Sareb is bolstering its expertise in social housing management by acting more sustainably, in line with its corporate purpose, so that the company can continue to promote social housing solutions in line with the finest technical standards.