Sareb ended its first fully operational year with an Ebitda of €1.195 billion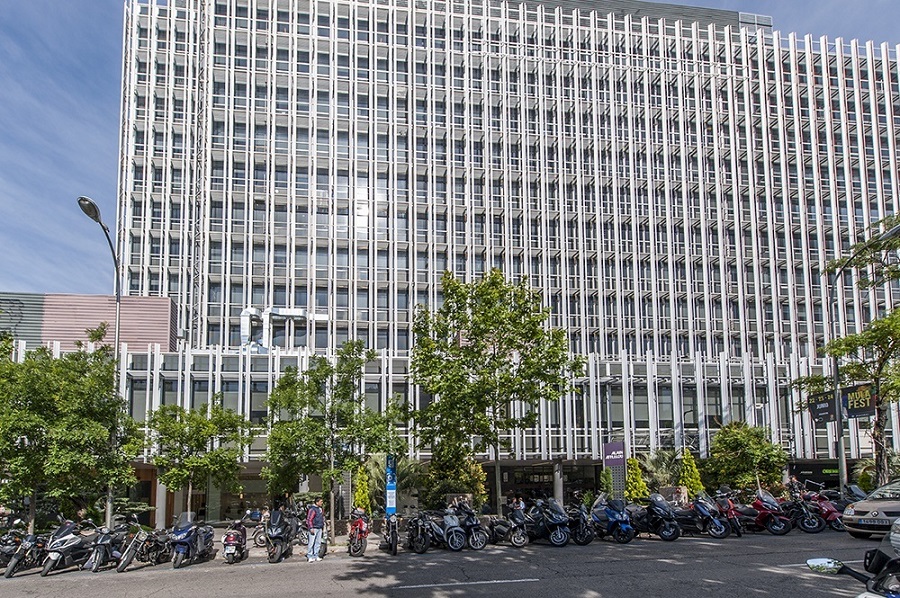 Sareb ended 2013, its first fully operational year, with an Ebitda of €1.195 billion.
Over 2013, the management and divestment of real estate and financial assets acquired from banks undergoing restructuring, generated total payments of €3.8 billion, which attests to Sareb's ability to both generate resources, as well as paying off debt and cope with its financial costs.
Hence, Sareb paid off, against its income, €2 billion of debt and paid more than €1.2 billion in interest to the banks that were bailed out, thereby aiding the clean up of the banking sector.
For Sareb's President Belén Romana, "the paying off of debt is one of our main management priorities, within the framework of the mandate we have been entrusted. Our ability to generate resources, will allow us to meet the payment and write-off of debt and avoid the activation of the State guarantee, which would entail more costs to taxpayers.
Sareb will continue to drive the paying off of debt over 2014 and expects to amortise 50% more than in 2013, i.e. €3 billion, according to the 2014 business plan.
Business progress
Out of the €3.8 billion obtained from payments made for the management and sale of assets over 2013, 41% originated from Sareb's divestment activity (21% property sales and 20% sales of loans and credits). Leased assets (rent) generated 2% of total income. The remaining 57% originated from loan interest, amortisations and repayments.
The company's divestment activity, which was primarily carried out in the second half of the year, on the one hand comprised the sale of 9,000 properties and 2,500 hectares of land in retail transactions, and on the other, the completion of a dozen sales transactions of wholesale/institutional portfolios, including both properties, as well as loans, to funds and institutional investors.
In terms of activity in the retail channel, in 2013 Sareb was among the top 10 property sales agents, with a sales rate of 25 properties per day. In 2014, Sareb aspires to be one of the top five most active players in the Spanish market, with a forecast of retail sales of over 30 properties per day, which is 15% more than in 2013, and to grow in the five biggest markets (Madrid, Barcelona, Alicante, Valencia and Malaga).
In terms of activity in the wholesale/institutional channel, in 2013 Sareb played a crucial part and was the catalyst for international institutional investment, meeting more than 600 international investors. Out of the dozen wholesale portfolios sold to institutional investors over 2013, 80% were loans (syndicated and bilateral with listed real estate companies) or commercial mortgage backed securities. The remaining 20% were property portfolio transactions.
Due Diligence
One of the biggest challenges in 2013 was carrying out the mass due diligence of its portfolio, with the objective of accrediting and documenting the value of the real estate assets transferred by the eight restructured banks.
The review of the assets was a huge undertaking, the likes of which has never been seen before in Spain. It was carried out on a portfolio of 107,000 real estate and financial assets and 215,000 collaterals and which required a team of 1,000 people working for one whole year, all of which formed part of a consortium of 24 legal, real estate and technology companies.
Write-downs and results
In order to be prudent, Sareb proceeded to write-down an extra part of its loan portfolio, in which its creditor position is particularly weak, for an amount of €259 million euros, this was carried out after consulting with the Bank of Spain. The application of said write-down meant that Sareb ended 2013 with a negative net income of €261 million.
Challenges for 2014
Based on the results of the due diligence, Sareb has put a new strategy in place for 2014, in order to increase the value of its asset portfolio, which in total expects to increase the revenue generated for the company up until its dissolution in 2027 to €7 billion.
Hence, at the end of February, Sareb designed a new organisational structure and strengthened its team with the appointment of Jaime Echegoyen as its new CEO, in order to develop a more commercially driven strategy and optimisation of the balance sheet, which includes completing projects under construction, the acceleration of recoveries and driving lettings, amongst other initiatives.
Jaime Echegoyen believes that "Sareb must drive its business model forwards in order to create value. We must switch from being a mere place to store assets, to a factory model that allows us to create value in our balance sheet. Therefore, we expect to complete 130 residential developments whose construction works are 80% complete, urbanise and prepare land, and develop a more industrial medium term approach to letting properties."
In order to achieve these objectives the company will look for support from developers, which it will continue to work with in order pay off their credits and speed up sales; as well with other real estate agents, in a market that is now starting to show signs of recovery.​